Seeing Sense by Judith North and Kate Proudman
One Paved Court, 4 – 22 March 2020
Seeing Sense introduces a new series of oil paintings and sketches which explore the place of perspective in contemporary painting. In the work, perspective is seen as a metaphor and symbol for how we place ourselves and the viewer in the painting.
To read more click HERE.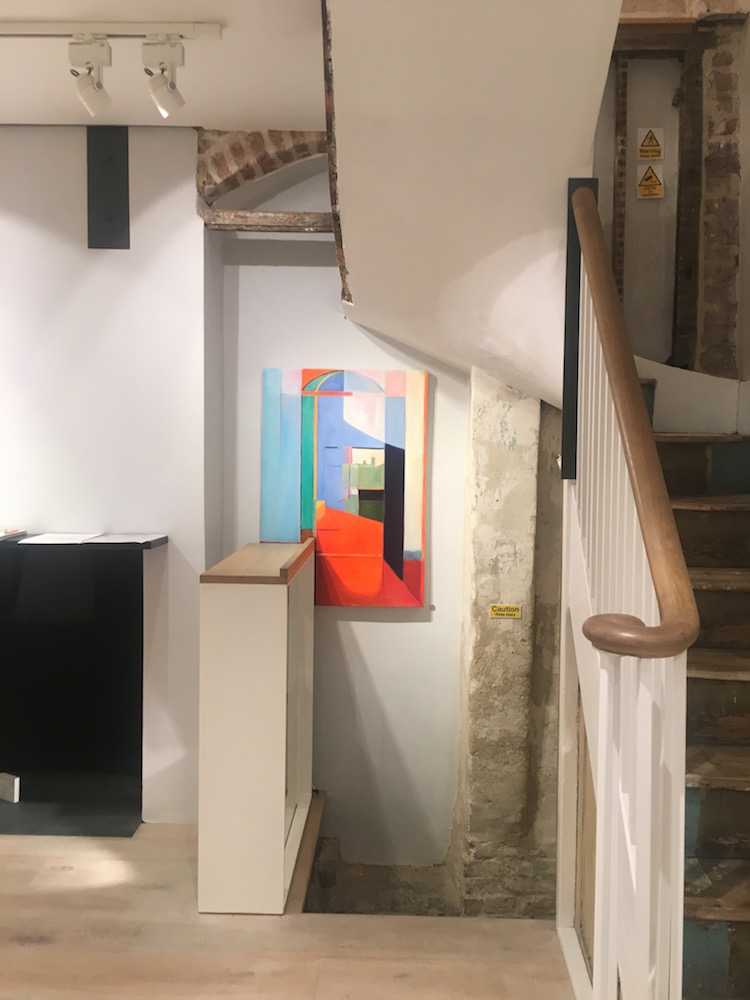 'To the Palace', oil on canvas, 70 x 100 cm.
In Out of Place Kate explores the process of change the building has undergone, and how this is articulated through what has been concealed and revealed. She draws our attention to the way an architect can inform our understanding of the history of a building, and with these works specifically the archway.
A site-specific group show of photographs, collage, painting and installation at One Paved Court 2019.
Click here to see Selected Shows
Please email for more information: kproudman@virginmedia.co
INSTAGRAM
© Copyright images and content Kate Proudman 2020