Niki Club Nasu, Conran and Partners
Bio
After starting her professional life as an architect, Kate Proudman graduated in Fine Art from the Cass School of Art in 2011. Her work encompasses installation, painting and sound, together with collaborative performance.
Together with two Cass alumni she co-founded artist-run gallery One Paved Court in 2017, to bring to West London some of the less commercial and more challenging art regularly enjoyed in East London.
Artist's Statement
Kate likes to involve people in the making of her work –she has worked with staff in the education and archive departments at Whitechapel Gallery, with the ferryman at Ham, a group of teenage girls, and the shopkeepers of Brick Lane. Her paintings are often produced from texts given by individuals describing a space of personal significance unknown to the artist.
In her work, Kate is interested in exploring relationships. She is interested in creating links – for example between the Cass School of Art and the Whitechapel Gallery, and between Ham House and Marble Hill House.
CV
Education
2011 BA (Hons) Fine Art, The Cass
2009 HND Richmond School of Art
1987  ARB Registered Architect
1985 Postgraduate Dip. Arch. Edinburgh University
1982 BA (Hons) Architecture, Bristol University
Professional Experience

1998-2007 Conran & Partners London: Ridley Scott Soho HQ, Cool Britannia summit for Tony Blair in Canary Wharf, VIP Lounge Concord Terminal at JFK, Niki Hotel Japan.
1996-7  Susan Minter Design London: Residential  interiors.
1994-5  Barbara Weiss Architects London: Private housing.
1990-94 Peter Makower Architects London: Commercial office buildings.
1990 Inskip & Jenkins Architects, London: Competition for library.
1985-1990 Lyster Grillet & Harding Architects: Community architecture projects.
1983  Hampshire County Architects, Winchester: New school buildings.
1982 Purcell Miller & Tritton Norwich: Conservation of churches, windmills, stately homes mainly for NT.
Selected Shows
2020
Lockdown Letters to Horace, Strawberry Hill House Oct 2020
Seeing Sense 2-person show at One Paved Court Feb 2020
2019
Out of Place group show at One Paved Court 24 Jan – 3 Feb 2019
2018
Personal Space 3-person show with N Artists at One Paved Court 11 – 20 Jan 2018
2017
Orleans House Gallery Group Show 23 June -2 July 2017
Imagined Realities Solo Show Fairfax Gallery, Oxford University Press 1- 31 April 2017
Public Servants & Ai Weiwei are on display at the Tennyson Unit, Ashford Hospital (ongoing)
2016
Shared Histories 5th Base Gallery, Heneage St,  Brick Lane E1 5LJ 10-12 Nov 2016
Virginia Woolf and the Hogarth Press, Riverside Gallery, Old Town Hall, Richmond 29 Oct – 10 Dec 2016
Best of Borough Rose Theatre, Kingston 6 – 25 Sept 2016
Anagrams Group Show Kingston Museum. 29 Apr– 2nd July 2016
2015
FPS Open 2015 The Menier Gallery, 51 Southwark Street, London  SE1 30 Nov – 12 Dec 2015.
Old Post Office Group Show 42 Eden St, Kingston 17 – 28 June 2015
Solo Show Fairfax Gallery, Oxford University Press. 1- 31 April 2015
Rochester Row Gallery with Laurence Ogden & Charmaine Stimson, 81 Rochester Row, SW1P 1LJ 20 Feb – 21 Mar 2015
2013
Whatever Next? Mile End Arts Pavilion, London
Midsummer Show Landmark Arts Centre, Teddington.
Fusion Show Baxter Gallery, Kingston.
2012
Notice The Art Agency, Esher
2011
Degree Show The Cass, London, E1
2010
Means of Escape Toynbee Hall, London. Curation of work by Lay Lee Ng
2009
Private View Marble Hill House
2008
In a Box Marble Hill House
Publications
Archive, An audio-walk, Central House, 59-63 Whitechapel High Street London E1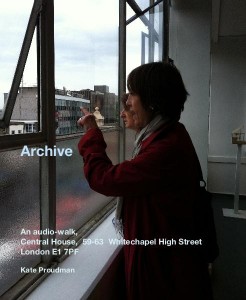 An illustrated audio-walk through a building, Central House, the home of the Sir John Cass School of Art in Whitechapel, with CD, scripts and photographs.
Maureen Eyre Proudman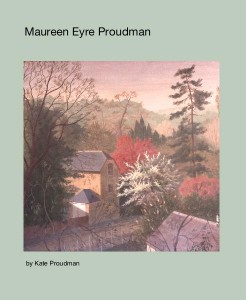 A biography of the artist & designer, Maureen Eyre Proudman. After studying at the Royal College of Art in the 1920s, she set up a successful Design Studio in London before going to live in Jodhpur in India in the early 1930s, and traveling around Japan on her honeymoon; she built a modernist house in London by Connell, Ward and Lucas in 1938 and meanwhile continued to paint and produce wood engravings throughout. The body of work is catalogued in this book.